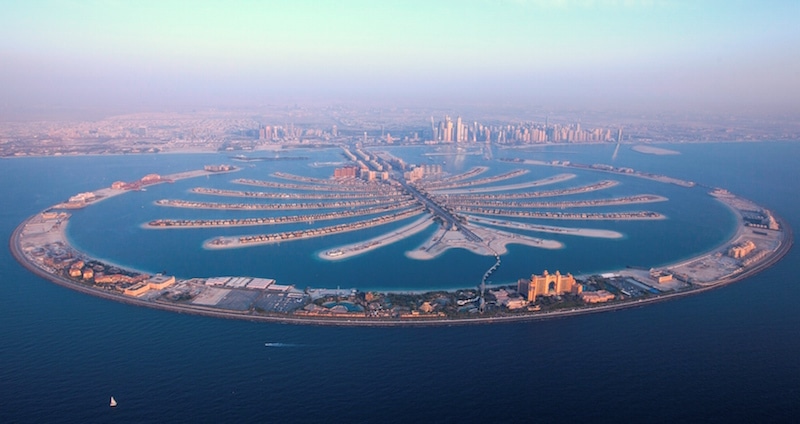 PALM JUMEIRAH – OFF PLAN Projects
The world-renowned Palm Jumeirah is the world's largest man-made island. It extends over 6 kilometers into the Arabian Gulf Sea and is comprised of a two-kilometer long trunk, a total of 17 fronds and a surrounding crescent. The Palm crescent is currently home to some of the most exciting off-plan projects in Dubai.
Officially launched in 2001 the Palm saw handover of the first residences in the later part of 2006. Today the Palm is over 80% built and is home to over 2000 high-end villas and numerous medium rise residential developments as well as world class hotels. Aside from hotels and luxury residences rivalling that found in the likes of California the Palm is also home to the Golden Mile Galleria; a recently opened 400,000 sq ft retail complex located in Golden Mile. This community mall is the first of its kind on the Palm and will soon be boosted by the new Nakheel Mall.
Current residential off-plan projects on the Palm include the Palm 360, Palm Tower as well as the much anticipated 'The One at Palm Jumeirah'.
Palm Jumeirah Community Highlights
World's biggest man-made island
Home to some of the world's best hotels and most luxury villas
Golden Mile Galeria with over 100 retail and F&B outlets
Soon to feature its first mall: Nakheel Mall
SEE BELOW THE FULL RANGE OF NEW PALM JUMEIRAH OFF-PLAN PROJECTS AVAILABLE TODAY