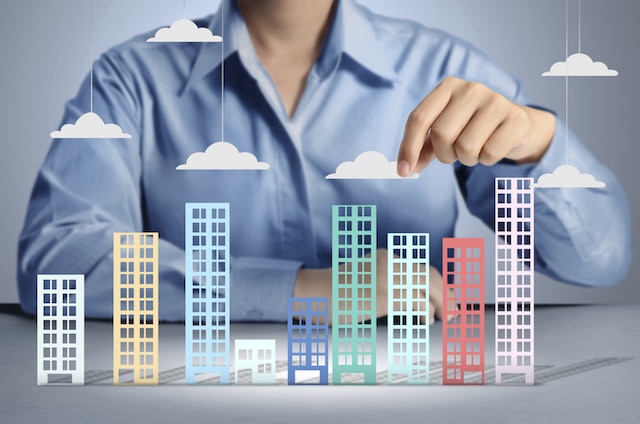 Investing in Dubai Property
Dubai real estate market has over a short and long period proven to be a great investment vehicle for both growth and yield focused investors. Let's have a closer look at the top 10 reasons why investing in Dubai property is so attractive:
Value for money
Compared to other global cities and business centres like London, Hong Kong, and New York, Dubai offers an unmatched price to value for investors. Entering the Dubai property market is also less costly than most other markets.
Investing in Dubai Property is Tax-Free
With no income or capital gains taxes, Dubai is an incredibly appealing place for savvy investors to work and invest. Anyone who has every invested in a foreign property market and paid capital gains tax will know exactly what a huge advantage this is.
Expat-friendly
Unlike other global destinations, the Dubai property market is open and welcoming to all investors. This makes investing in Dubai is rather easy and accessible to potential buyers from just about anywhere in the world. This valuable attribute makes it simple, safe and streamlined to conduct real estate transactions no matter your country of origin or citizenship. This diversity of buyers provides Dubai property prices with an added layer of protection as it's not only dependent on one country and its economic conditions. In just the first half of 2016, total investment transactions reached Dh57 billion from 26,000 investors who were made up of 149 different nationalities.
Location
Dubai's unique and central geographical location makes it accessible and appealing for international investors. With direct links to and from most of the world's biggest cities, it is no wonder Dubai Airport (DXB) was the world's busiest airport in 2015. Investing in Dubai property is safe guarded by this exposure as it provides Dubai with buyers from a multitude of countries.
Expo 2020
This hugely anticipated exhibition is expected to bring some 25 million visitors to the emirate and create around 277,000 new jobs. This is naturally set to have a hugely positive impact on the property market. Some experts are predicting prices will see growth in the region of 20-35% as a direct result of Expo 2020. Great news for investors buying now. Click here to find out more about Expo 2020.
Rapid Growth
Dubai continues to be one of the fastest growing cities in the world. With growth expected to continue at a record-setting pace there are some very exciting days ahead for owners and investors in Dubai. Click here to learn more about the Dubai 2021 plan and find out about the exciting things planned for the near future.
Incentives
There are very few if any places in the world that offer better incentives for individuals and companies considering doing business in Dubai. With best-in-class infrastructure and tax incentives across all industries, the government has created a mutually-beneficial business-friendly platform. This unique mix is virtually unmatched anywhere else in the world.
Return on Investment
Aside from being a tax free investment, Dubai property also comes with great capital appreciation and above-average ROI. The average rent return on offer hovers around 7% in the main areas of Dubai but is as much as 10% in certain areas. With bank interest loans hovering under 4% this makes investing in Dubai property attractive for both finance as well as cash buyers.
Quality of Life
Diversification
 Unlike numerous other investments options which may be difficult to truly diversify, property – as a hybrid asset – allows you to take control over your portfolio and risk profile.
Population Growth
Dubai is not only one of the fastest growing cities in the world when it comes to economy and infrastructure but also population. The cities population as of mid-2016 is 2.5 million, a figure which is expected to double by 2020. Such a rapid population growth can only have a positive effect on property prices as demand continues to increase.
Choice of properties and developers
Much like its population Dubai has huge diversity when it comes to areas and developers. This gives investors a healthy choice of areas and properties to choose from depending on their investing goals and returns. From world-renowned developers like Emaar to world renowned areas like Palm Jumeriah investors are simply spoilt for choice.
Now that you are familier with a few of the many reasons why investing in dubai property makes financial sense, check out our Buying Off-Plan Guide.